This website design was created for Dodenhoff Hardwood Floors Inc, which is a company dedicated to fine craftsmanship for wood floors. This client was also in need of a logo design as well as some stationary collateral, such as business cards, using the new logo created.
The client's logo was created using Adobe Illustrator while the initial website design was made with the Sketch software. This site was then built using the7 theme within WordPress where the completed logo was also utilized throughout the site.
The logo itself assisted with inspiring the color scheme and feel of the site in order to create a sense of unity and consistency overall. The client particularly wanted to focused on floor designs for the logo. Three varying hardwood designs were utilized as seen below for the client. Typically logo designs will begin with a black and white version and only the chosen final design will move on to color iterations which is visually shown as well with the Final Logo being the only one in full CMYK/RGB color.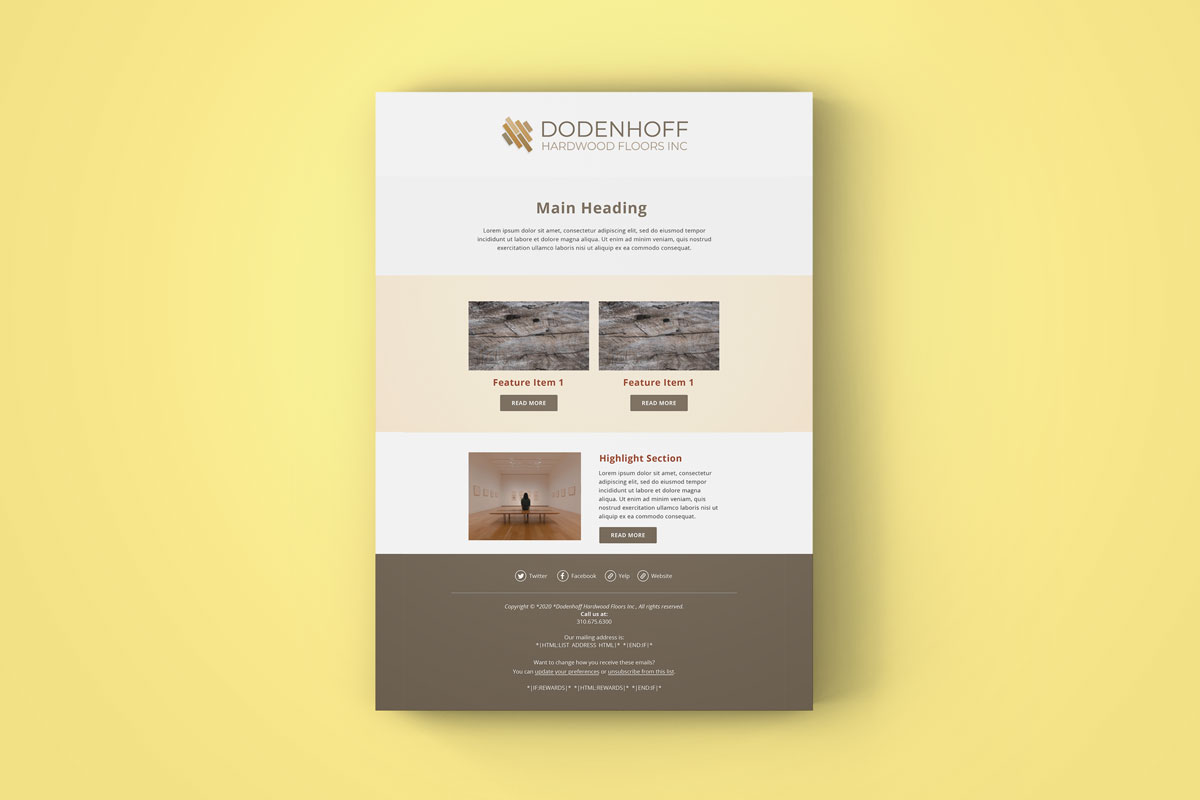 Mailchimp Template Design
See how Dodenhoff Hardwood Floors looked the day it went live!