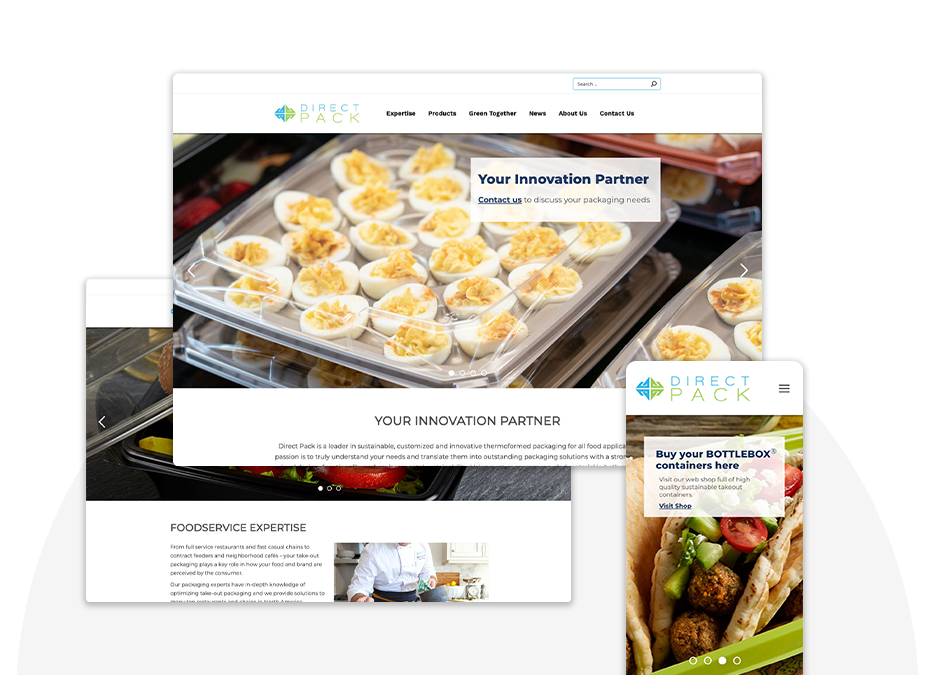 For Direct Pack Inc., a site update was needed that would better display all of the content and important company information that they had to share. They are a company that prides themselves in sustainability and reusing plastics for new products for different industries such as supermarkets and food service. With this in mind they needed a new website design that reflected all of this while keeping ADA accessibility in mind!
For creating this new site design for Direct Pack Inc., the design was first created within Sketch, presented using InVision, and then lastly built using The7 theme in WordPress.
The site colors were all chosen based upon their brand guidelines and used in a way that would allow for high enough contrast to maintain ADA accessibility. All photography and written content was provided by the client as they worked on new updated content and sitemap for the site!
See how Direct Pack Inc. looked the day it went live!